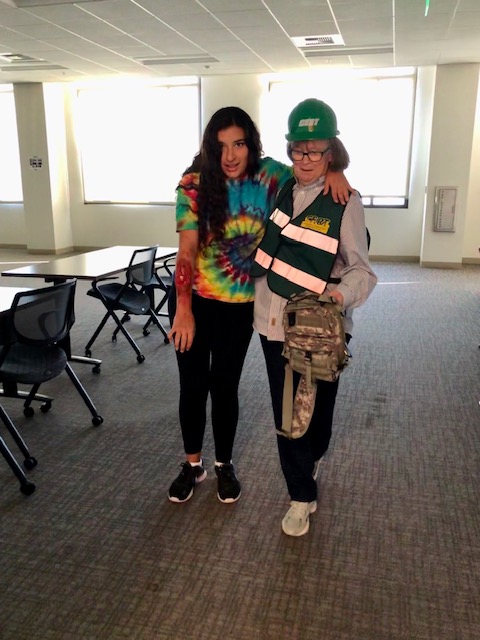 Our final CERT Training exercise was held at the lovely and spacious Community Center in Brentwood on Saturday, 26 October. It was a blast! Here's our photo album from the event.
A group of high school students came in to be our moulaged victims (see right). All were rescued and treated with our first aid skills. Fires were extinguished, cribbing was built and bodies moved to safety, and paperwork was completed.
Well done, new Martinez CERT disaster service workers! Well done, new trainees from Concord and Brentwood—our partners in service.