While the weather is cool and wet, Marta is starting the 2020 fire season planning early with talks to members of the local Rotary and Kiwanis clubs. Her presentations will focus on defensible space and how neighbors can work together to ensure greater fire prevention in neighborhoods. The most immediate action is around individual homes and expanding out to nearby structures, and under-developed property within the neighborhood and nearby.
What does defensible space look like? The National Fire Protection Association offers this illustrative graphic on the NFPA's Preparing Homes for Wildfire page. There's more information about tree placement and other safety information.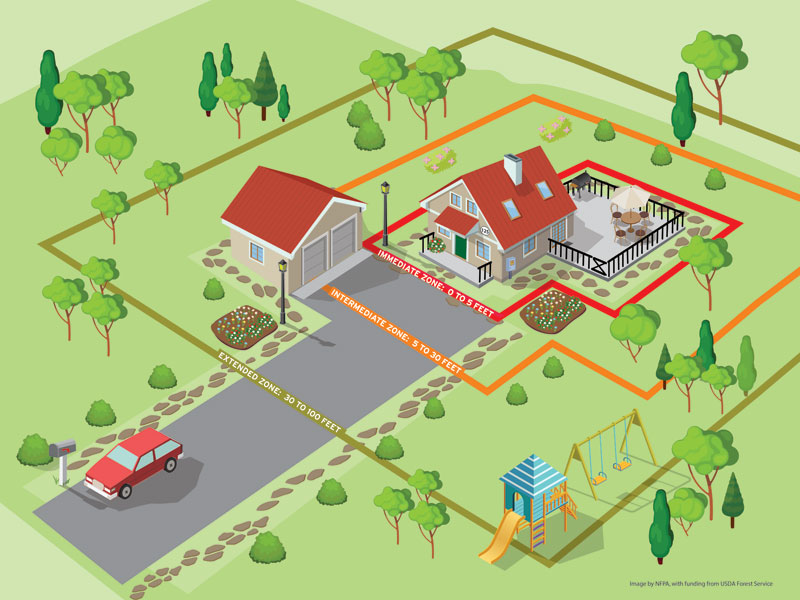 Are you a member of a group or business that would like to learn more about protecting your home/business? If so, let us know. Perhaps we can arrange a talk with your group.