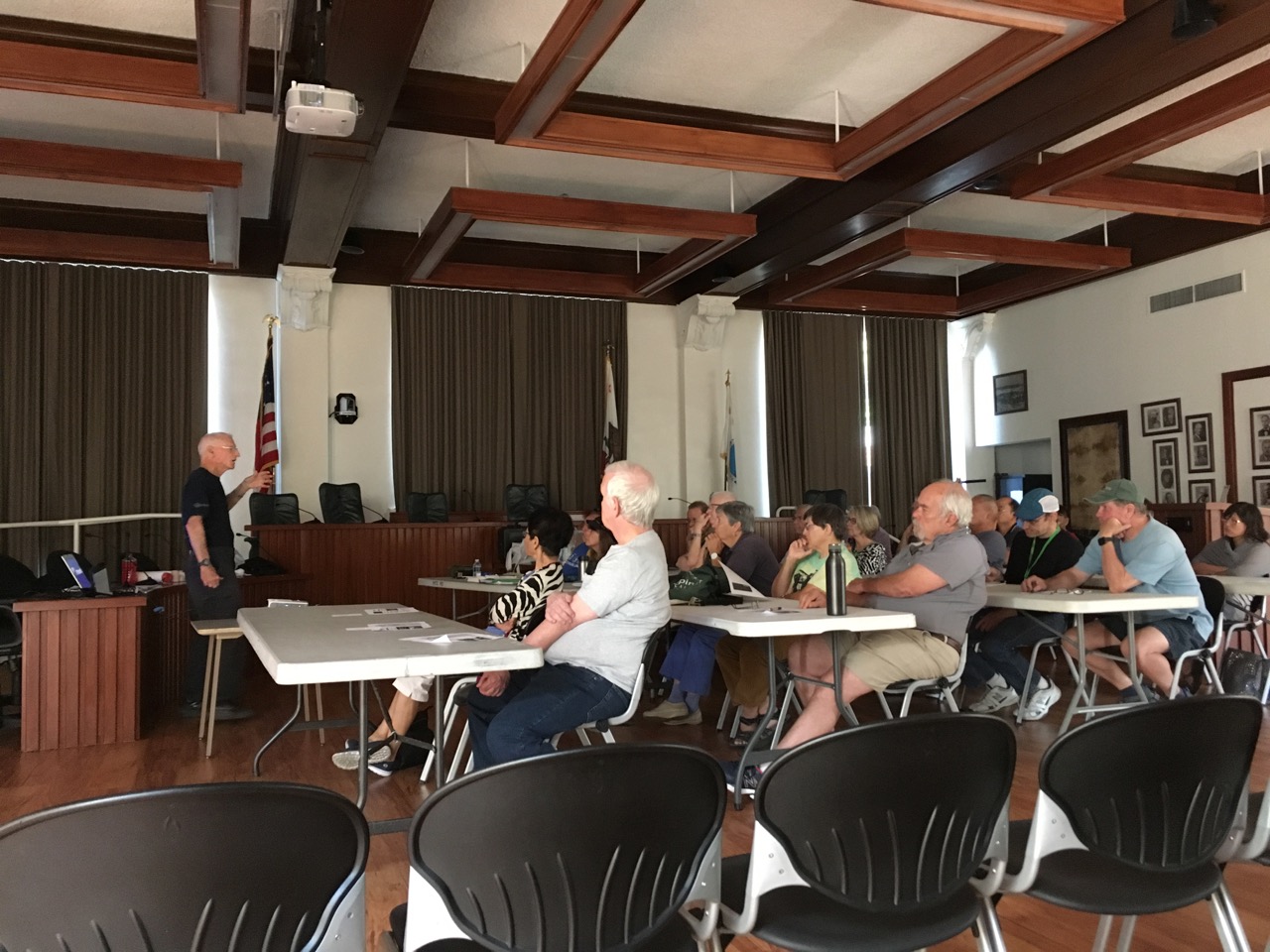 CERT members who have completed the Basic Training are given the opportunity to expand their knowledge, hone their skills, and learn how to participate in a broader range of volunteer activities through the Continuing Education program.
Continuing Education Class Schedule
CERT Emergency Communications
Saturday October 12th, 8AM-12PM
Martinez City Council Chambers, 525 Henrietta Street
CERT Emergency Communications Training is for CERT graduates (and those currently enrolled in the Basic Training class) who want to learn how to properly operate FRS/GMRS radios for use in a drill or disaster response. The goal is to encourage all CERT members to learn the skills needed for proper radio operations.
Other Classes:
Radio Communications – Fundamentals of Net Control – An intermediate-level class for radio operators who want to learn how to properly run a radio net during a drill, emergency response, or a routine practice net.
American Red Cross – Sheltering – Learn American Red Cross roles, responsibilities, methods, and protocols used in shelter operations. This is an instructor-led class offered by the American Red Cross.
CERT Traffic and Crowd Management – Learn the skills needed to manage traffic and crowds in planned and emergency situations. You will learn to use hand signals and traffic control devices to manage traffic in various situations, how to respond to crowd behavior, when to back away from a crowd instead of responding, maintaining safety while managing crowds, and how to put together traffic + crowd management plans.
CERT Animal Response – The Contra Costa County Animal Response Team teaches emergency preparedness for situations involving animals. Their 20-hour training will cover all aspects of care and sheltering of animals during a disaster, with special emphasis on cats and dogs.
FREE Online / Self-Paced Continuing Education:
IS-317 Introduction to CERT – This online overview of CERT Basic Training can be a great refresher for existing CERT members.
National Incident Management System – IS-100, IS-200, IS-700, IS-800 – Supplement your CERT basic training with online classes from FEMA. These classes will give you a greater understanding of how to use CERT organizational principles and how you fit into the emergency response system.
For further information about CERT, please Contact Us.