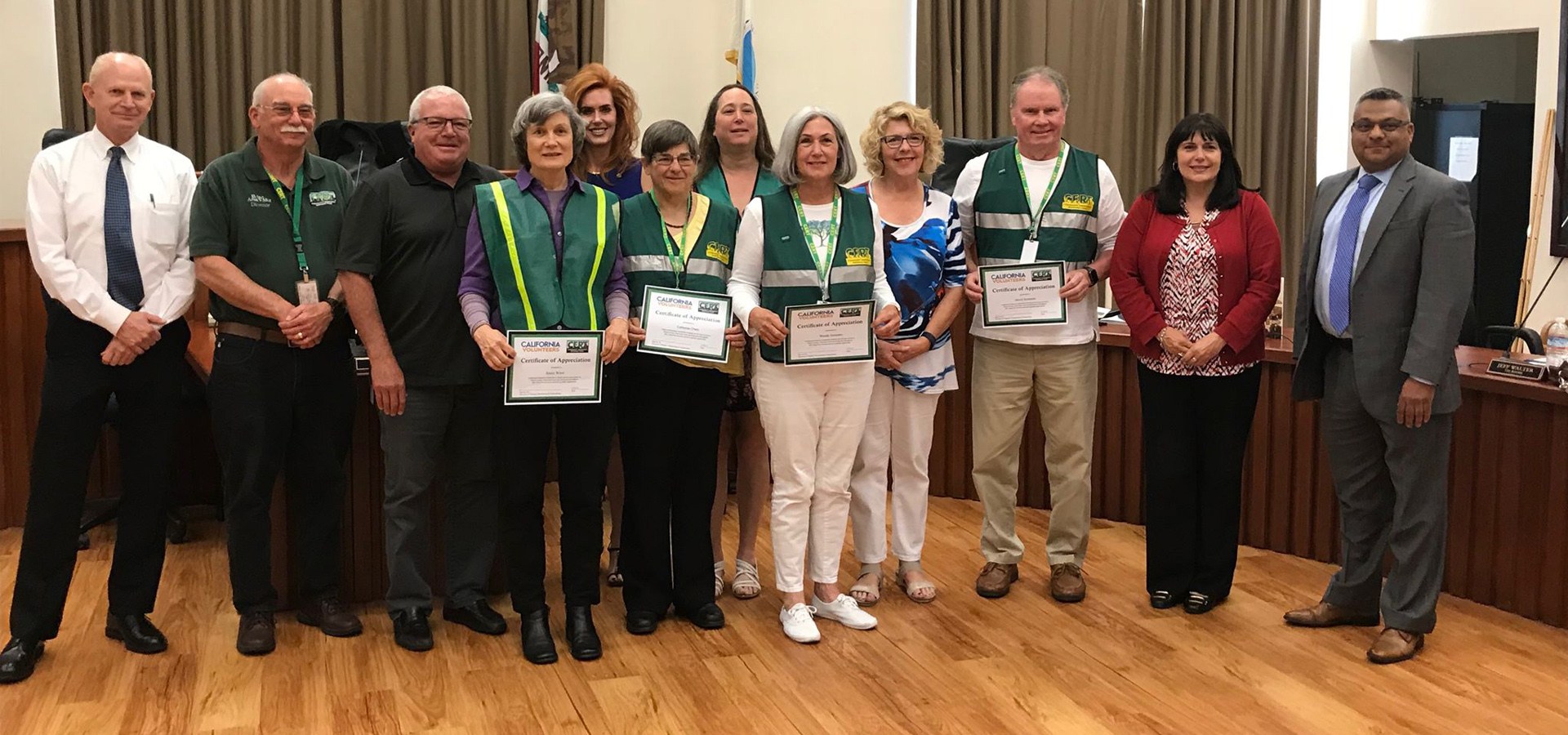 The Martinez Area Community Emergency Response Team (CERT) Program educates people about disaster preparedness for hazards that may impact their area and trains them in basic disaster response skills, such as fire safety, light search and rescue, team organization, and disaster medical operations. Using the training learned in the classroom and during exercises, CERT members can assist others in their neighborhood or workplace following an event when professional responders are not immediately available to help.
CERT members also are encouraged to support emergency response agencies by taking a more active role in emergency preparedness projects in their community.
To become a CERT member, you must complete a FREE 20 hour CERT Basic Training course and participate in at least one exercise per year. Continuing Education opportunities are available for free to all CERT members.
PEP Classes

Personal Emergency Preparedness is a 2-3 hour overview of preparing for an emergency.

CERT Training

Our free 20 hour full preparedness training is offered in the spring and fall each year. [more]

Continued Training

Communications, traffic control, Stop the Bleed, and many more classes. [more]

It's Our Community

Monthly meetings with fascinating speakers, support for our local events, picnics and parades! [more]
CERT Video
Watch this quick video from LAPD to learn more about the CERT program
The Future: It's Up To Us.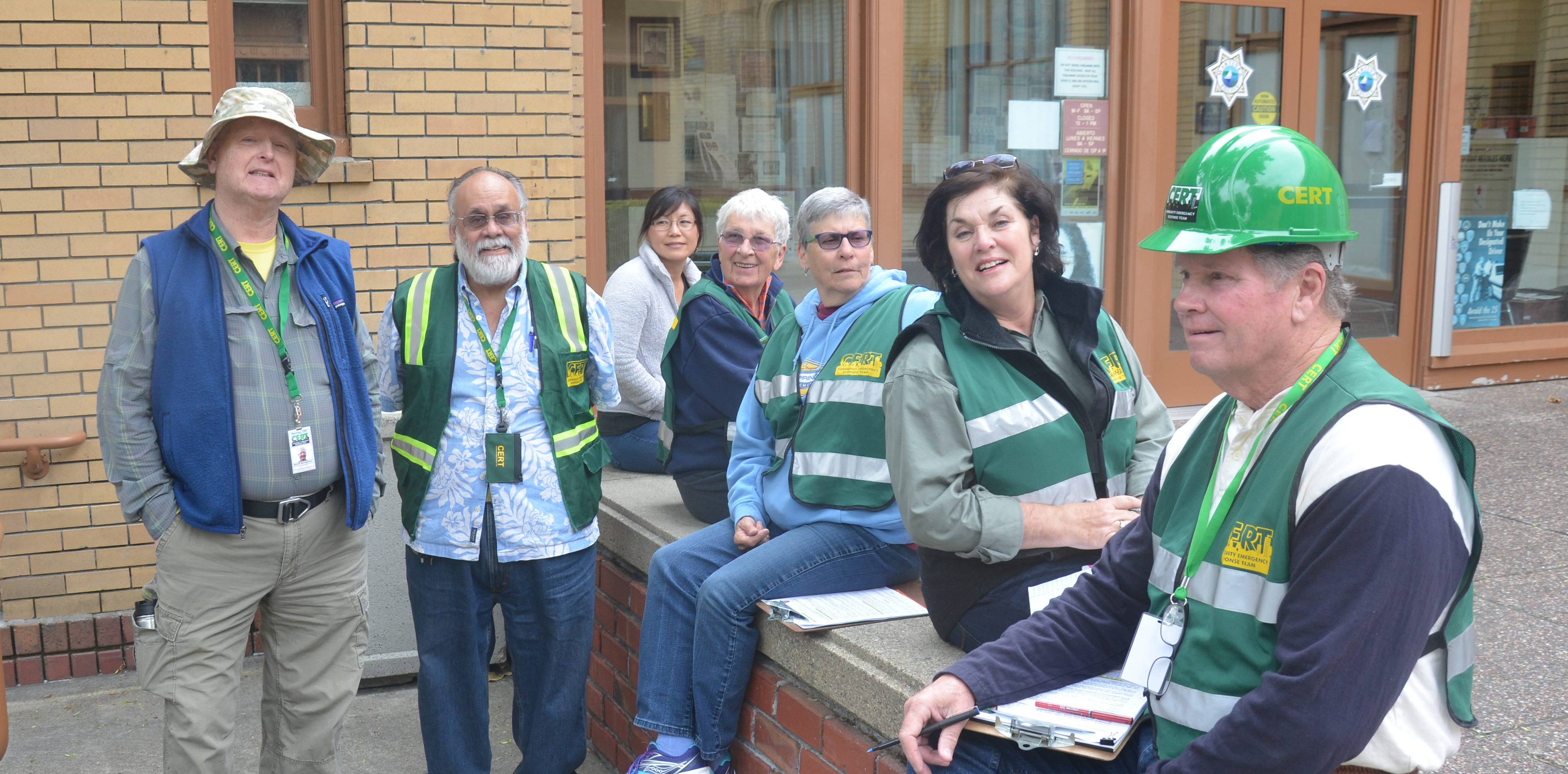 If we want to live through the next fire, earthquake or flood, we'll need to take steps to minimize the harm that these natural disasters will cause.
---
Our Partners & Sponsors