Join us for a quick, weekly lunchtime topic.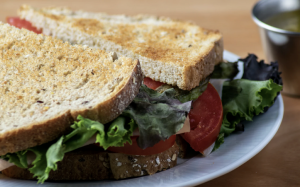 Bring your own lunch to our Tuesday gatherings at noon on Zoom.
Feb. 9: Documenting Disaster – The ease and importance of documenting what you see.
Feb. 16: Utility Safety – Secure your gas, electric and water resources, if and when needed.
Feb. 23: Defensible Space – Make your home safer during fire season.
Mar. 2: Drop, Cover, and Hold On – Personal safety for all during an earthquake.
Mar. 9: Respiration, Perfusion and Mental Status (R.P.M.) – Recognize someone needing immediate medical care.
Mar. 16: Bleeding Management – Save someone from bleeding to death.
Mar. 23: Fire Safety – Safely use a fire extinguisher on small fires.
Mar. 30: FRS/GMRS Radios – Communicate what you see.
Apr. 6: Shelter in Place – Creating a safe place to protect yourself.
Other topics to come
Plan your safety, a little at a time.
Free classes will be held on Zoom.
Please register below.
All training is FREE!